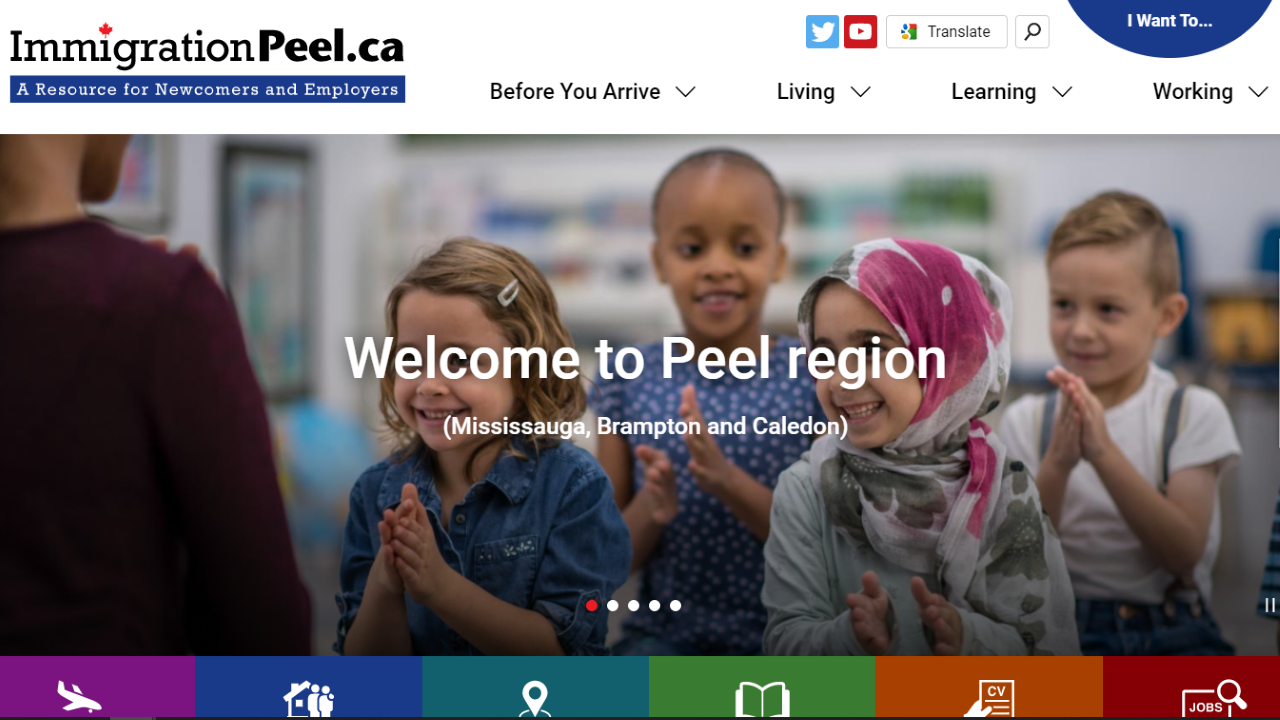 Peel Immigration
Web Portal
The Peel Immigration Web Portal is Peel Region's one-stop for settlement information — what you need to know before you arrive, to live, learn and work here.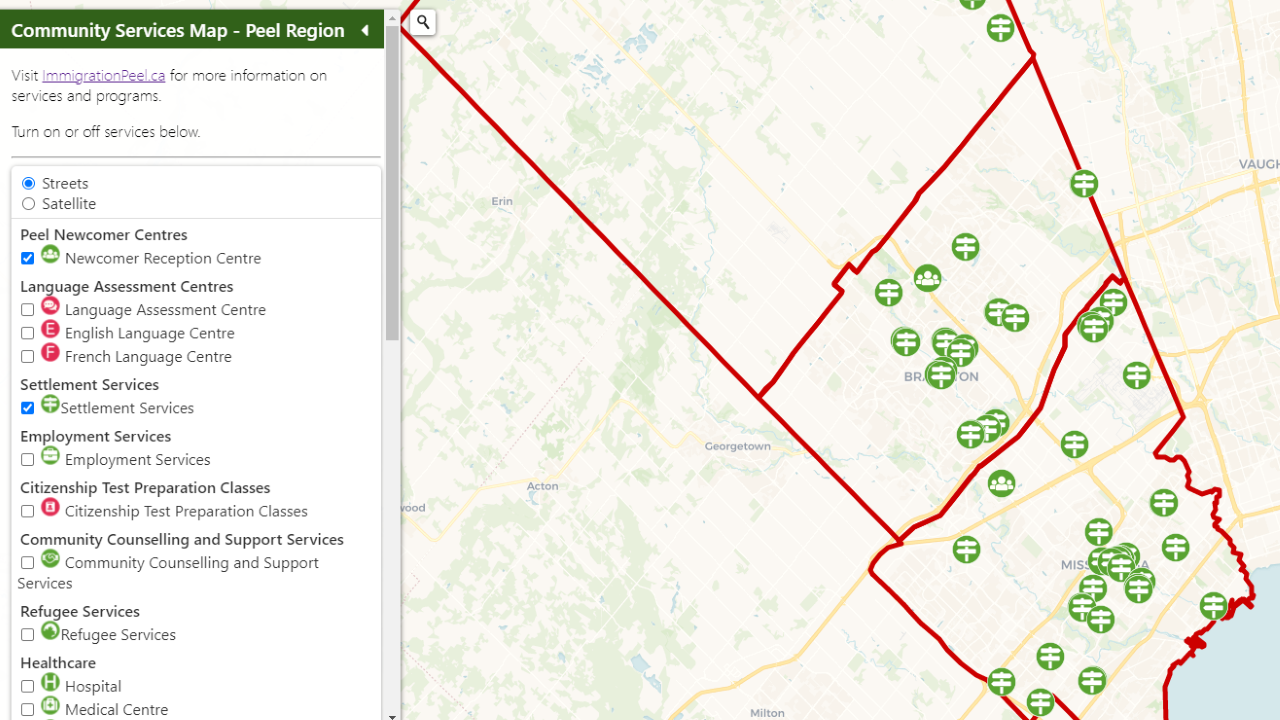 Need to locate
newcomer services?
Find a variety of priority newcomer services near you by using the Community Services Map. Select the services your require, whether language, employment, counselling, healthcare or others.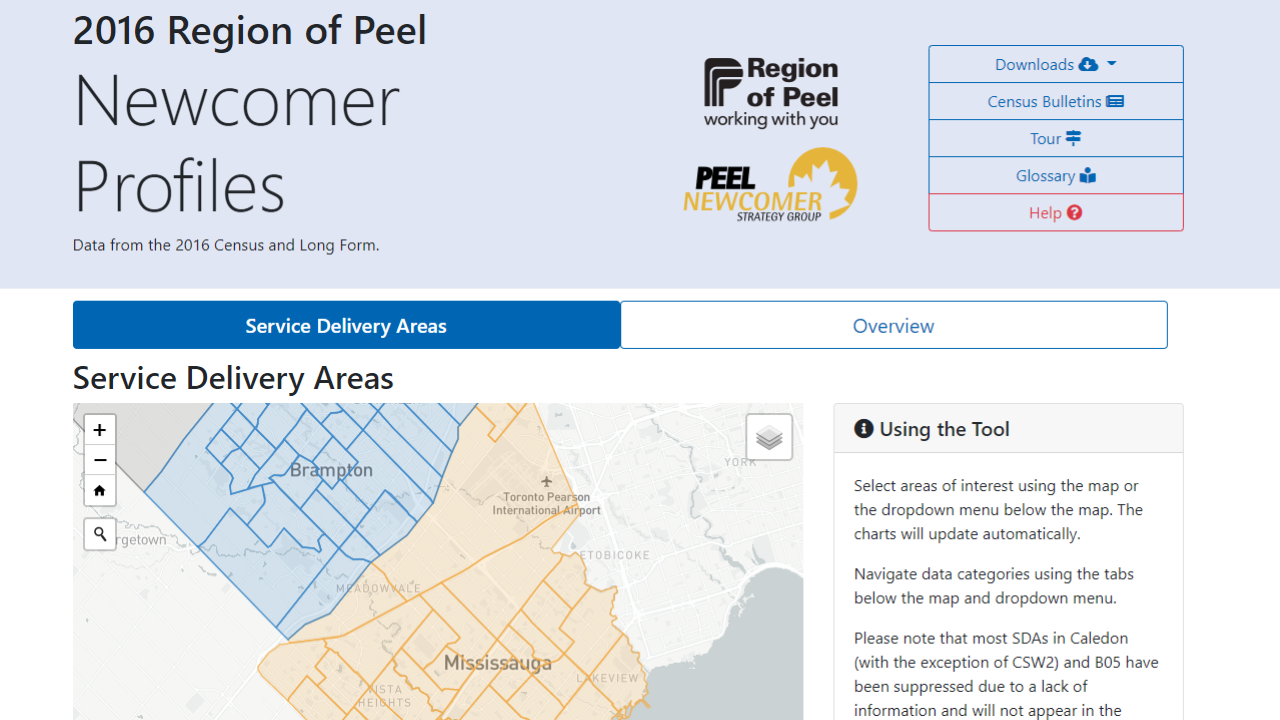 Need newcomer data?
The Newcomer Profile Tool provides useful information and data to those looking to find out more about the Region of Peel, Brampton, Caledon, Mississauga and the people that call the region home. It provides frequently used data from the 2016 Census in a more user-friendly format than spreadsheets. The tool was created by the Peel Data Centre.
PNSG REPORTS
PNSG publishes reports on community consultations and research that identify newcomer settlement priorities, issues and trends and help decision-makers make evidence-based decisions that influence community efforts to integrate newcomers:
2023 Newcomer Mental Health and Wellness Report
The report focuses on the role that settlement sector can play in supporting mental health of newcomers. The report synthesizes stakeholder insights, including short-term counsellors from Peel's settlement sector, and identifies key issues related to settlement service delivery and the mental health needs of clients. It highlights innovations and opportunities for greater connection among various service providers.
PNSG hosted a roundtable of newcomer and settlement support agencies in the Peel and Halton regions. Representatives from across the IRCC-funded settlement sector provided key recommendations. The discussions focussed on developing pathways for data insights, strengthening staff capacity, creating online collaborative spaces, pay equity for the sector, and digital skills development for staff.
2019 Report on Peel Newcomers
The report paints a broad picture of newcomer settlement in Peel, compiling current census data, longitudinal immigration database, informal settlement study data and results from a 2018 PNSG survey of settlement service providers, describing Peel newcomer settlement priorities. The report suggests how these findings should influence local settlement and integration efforts for greater efficacy and impact.